Betal eller pis af blev der sagt 1.891 gange i 2017 af Københavns politi.
I indre by i København, klager selv politiet over, at der mangler politi på gaden. Det gør beboerne også. For det var tider, dengang vi havde betjente, der alene ved deres nærvær sikrede en tryggere by.
Sådan er det ikke i dag. Skal du have politiet ud, skal du helst være bare lidt i fare. Og med så få ressourcer de har, er der vist ingen der kan tillade sig at sige, at de dør af dårlig lugt og alt for meget larm. Det selvom de fleste i 2018 burde vide, at støj faktisk dræber.
Men jeg har en løsning. Og en plan. Politiet skal bare begynde at give bøder, når folk overtræder ordensbekendtgørelsen. Med andre ord. Når du går på gaden og gør noget ulovligt, så koster det ved kasse 1.
Som i de fleste storbyer, er der regler der skal overholdes. I april 2017 fik en ung italiensk teenager i Italien, en bøde på 75.000 kroner for at hive dillerne frem. I Danmark er vi dog en smule mere moderate. Tisser du på gaden, så koster det kun kr. 1.000.
Og nu kommer vi til det sjove.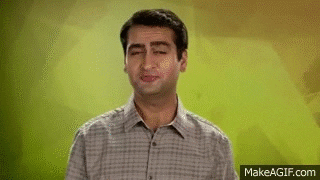 I 2017 blev der givet 1.891 sigtelser/bøder for overtrædelse af ordensbekendtgørelsen. De 431 var EU-borgere, der ikke er danske statsborgere. (Tallene er fra Københavns politi, der dog tager forbehold for dårlige træk fra deres IT-system)
Vi taler ikke om 1.891 personer. Men 1.891 gange. Det bliver vildere. For tallet er et samlet tal for København, Frederiksberg, Dragør og Tårnby. Og ikke kun for at tisse. For i de tal er der også sigtelser mod gademusikanter der spiller med forstærker eller har en CD-afspiller i sin taske der skal sikre deres unoder bare er en lille smule rent. Eller cykeltaxaer med musikanlæg. Eller teenager, der render rundt med en BoomBoxer og spiller ekstremt højt på gaden om natten. Eller christianiacykler med indbygget højtaler der cykler rundt til tonerne af et eller andet højt. Så er der slagsmål. Støjende adfærd. For blot at nævne få.
TISTORTION hjælper byen.
Men der er håb forude. Både for byen, politiet og borgerne. Og for Distortions berettigelse.
Når musikken flyver over Distortion, er det mere reglen end undtagelsen at urinen sejler i takt, og da politiet har bekræftet, at de både har politi i uniform og civil-betjente til stede under den fire dages gadefest, er jeg overbevist om, de nemt kan tjene de første 10 friske betjentes årsløn ind.
Og jeg vil da også gerne gøre mit, for at sikre mere politi på gaderne.
Når jeg på de varme sommeraftener cykler gennem mit hood i Indre by, ser jeg altid et eller anden hankøn, der har hevet dilleren ud og er i gang med at afmærke min gadedør. Så hvis jeg laver en civil anholdelse, er jeg da overbevist om, at jeg på de varmeste sommermåneder, kan tjene to betjentes årsløn ind.
Just say when….
MINE ARTIKLER ER REKLAMEFRIE, SÅ VIL DU GERNE LÆSE EN NY, SÅ SEND GERNE EN MØNT PÅ MOBILEPAY 40409028 TIL AT HOLDE DOMÆNET IGANG OG KAFFEN VARM, IMENS JEG SKRIVER.
…..her på minichili-redaktionen har jeg ingen gratis praktikanter der kan korrekturlæse mine indlæg, og jeg når det ikke selv. Så jeg tager forbehold for løsslupne kommaer og syrede tastefejl. Håber dog de kan underholde, mere end de kan forarge,

by